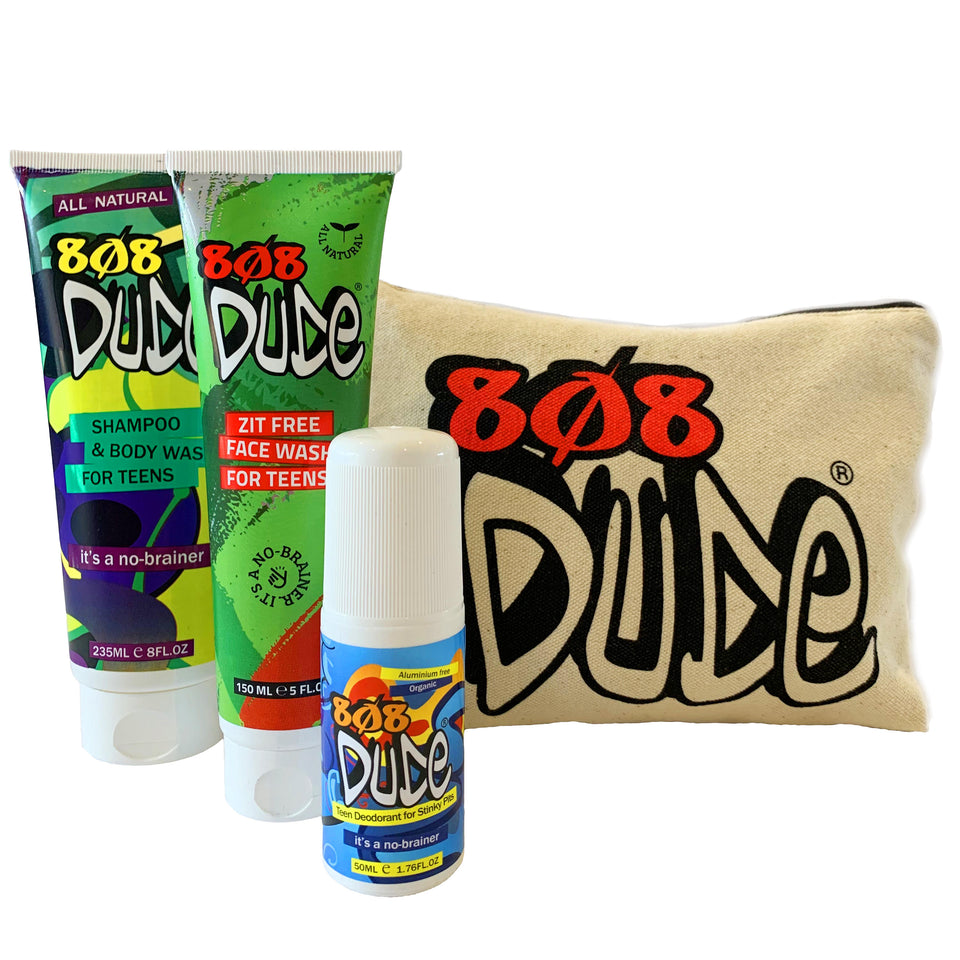 808 Dude Starter Pack
9369998010417
808 Dude Starter Pack is perfect for traveling and camping.
Each 'Starter Pack' contains a full sized natural shampoo & body wash for teens, natural face wash for teens and an organic aluminium-free deodorant. All contained in a shower proof, sustainable, cotton calico bag.  Our Starter Pack is also perfect for first time purchasers to be able to sample a range of our most popular products.
Directions and Instructions for:
For an all inclusive pack, check out our 'Ultimate Toiletry Kit'.