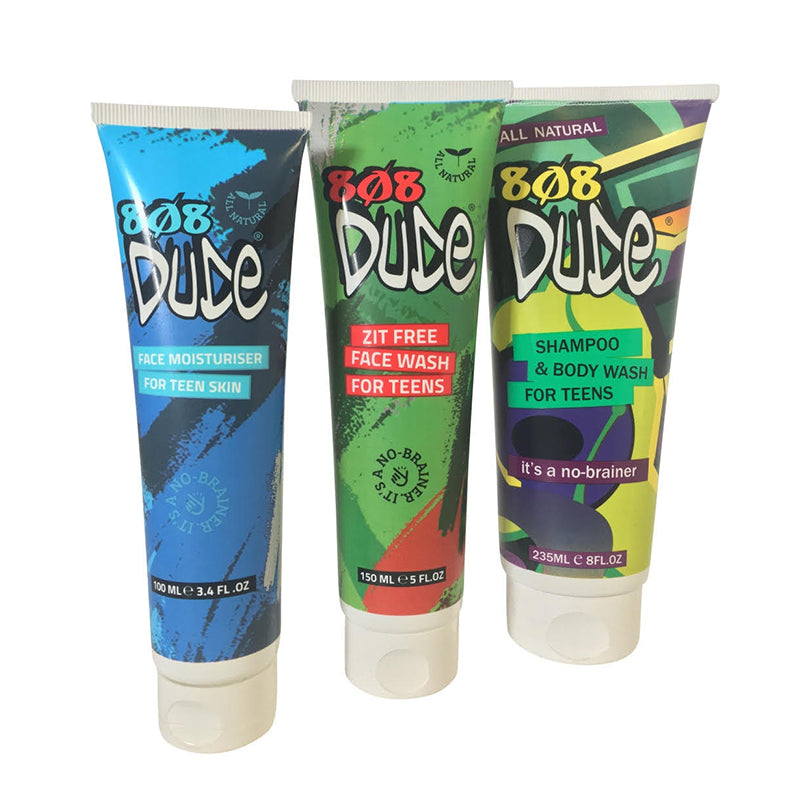 808 Dude Moisturiser + Face Wash + Shampoo Pack
FWSMOISTPACK
Enjoy bang for buck value with our 808 Dude moisturiser, face wash, and shampoo pack!
We have researched hundreds of ingredients to find the right combination of plants to include in our youth moisturiser. We wanted plants and essential oils to be active and make a difference in a teens skin that needed support.
Featuring outstanding hero ingredients like Australian Emu Apple, Kakadu Plum, and green banana were combined with Vit E, Tamaru oil, green tea lea, and Canadian Willowherb just to name a few. All the essential oils were chosen for functions like helping to reduce overactive sebum production, redness reduction, reduction of acne scarring, relieving inflammation, reducing dry flakey skin, reducing the occurrence of blackheads and large pores.
The result is a lightly naturally scented light moisturising lotion that delivers a matte finish to the skin while also providing a protective barrier for the skin.
Available in 100ml squeeze recyclable tube made from sugar cane.
Directions for use:
Apply a very small amount all over your face and down to your neck morning and night after washing skin.